Before you read this, I want you to make me a "Honor system" promise:
If you think this is at least interesting, and if you read it to the end, you'll give it a like and share it- no matter how you feel about it at the end.
You promise to share it if you get the slightest hint of interest.
Deal?
Ok- remember: Honor System- You will be shaming your mother if you don't keep your promise!
If you've been following my 10,000 likes facebook page
or my popular blog posts,
then you already know-
I am an actor, I don't have a day job, and I haven't had one for over 10 years.
I'm not famous, I'm not rich, and I don't live in Beverly Hills.
I have done very little TV and Film, my IMDB is tiny, but
I've made over $400,000 as an actor through commercials, and stage.
I have spent thousands and written a book and created a course on QUITTING YOUR DAY JOB so you can be free to audition, book work, and shoot whatever you want, whenever you want.
(How much is that worth to you?)
My course is called "No More Waiters: How To Build Your Acting Business WITHOUT A Day Job":
People buy it all the time, and I have great testimonials- I teach people that when you make money outside of a day job, you can do whatever you want.
That's why I have an acting career- because when asked if I'm available, my answer is always "YES"- no boss to ask, no shift to switch, nothing- I say "YES" because I make my OWN money.
How?
I teach people a lot of ways to make money without a day job, but my favorite is to make "Online Vending Machines".

An "Online Vending Machine" is a webpage that sells something that people buy, and then you just get website surfers to look at it- if they buy stuff, you make money.
It's not "YOU" selling stuff, but it's YOUR MACHINE, so you keep the money.
Make sense?
I show people how to make those.
It's pretty damn simple.
Wanna see one? 
You're looking at one kind.
I thought that was obvious.

Want more? Ok, let me make this even simpler.
Sometimes I use a system to sell stuff.
My own stuff, and OTHER PEOPLE'S stuff.
Huh?
Yeah- see, that's the part that trips people up.
Most people know that OF COURSE you can sell your own stuff on a website and make money (like Ebay or Etsy), but most people don't have their own stuff to sell-
So I teach them to make a machine that sells someone else's stuff.
AND THEN KEEP THE MONEY.
Just like if you had a candy machine, your machine would be selling someone ELSE's candy, but since YOU own the machine, YOU keep the money.
Make sense? Are you following?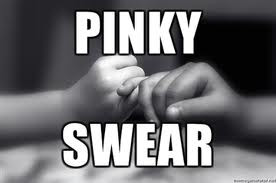 Remember- you are going to share this post.
But hold on.
I'm not talking about mailing stuff out, because that takes TIME.
And I'm not talking about "buy low and sell high" because that takes MONEY.
I'm talking about after your machine is set up, ZERO time.
I'm also talking about NOT having to buy the "stuff to sell" first.
Even though I teach people to MAKE their own machines, I also show people how to just BUY A SYSTEM that works like an "online vending machine".
It makes money FOR you when people
buy what the machine sells.
That makes sense to most people, because you can just imagine every time you have bought something from a vending machine, that the owner must have made money right?
So- it's the same thing online. You can just have a website, and when people buy something from it (even if they buy someone else's product), you make money.
If you've read this far, by now you are probably thrilled to know that I posted a FREE video for a limited time, and you can watch it here:
This is FREE for a little while, but if you've reached this page at a different time, then I recommend buying it. It's probably not more than $50, but of course, it's up to you.
And- don't forget your promise, that you're going to share this post now too!
So, here's my wrap-up question for you…
-I have LITERALLY written the book on actors making money outside of a day job.
-I have made over $400,000 from SAG payments alone, and haven't had a day job in over 10 years.
-I am giving you advice on how to get further in your dreams.
Are you an actor?
Do you want to make money outside of your stupid day job so you can be free to do what you want?
Wouldn't you like to make $400,000 as an actor? More?
Great! Then you probably bought my course, signed up for my webinars, and got started so you could learn all you can, right?
RIGHT?
No?
Maybe you feel like you need to know more?
I have made thousands from using the system, from learning from it, and the idea it's based on has made me day-job free for over 15 years.
What would YOU do if you didn't have to trade time for money anymore?
I AM TELLING YOU TO LEARN TO SET UP AN ONLINE VENDING MACHINE AND NEVER HAVE TO WORK A DAY JOB AGAIN.
So- If you haven't clicked the link by now, then you're scared of something.
It's probably some version of "This sounds too good to be true", or "Maybe THEY can do it, but I couldn't possibly".
Maybe you're right- but maybe you're wrong (and you are), but there's only one way to find out. 
Did you register your info and get started yet?
If not, then I'm sorry I couldn't get you past your fears- I tried.
CLICK HERE, AND WATCH THE VIDEO!
Either way, I look forward to you keeping your word, keeping your promise, and sharing this post now- I mean, you don't want to shame your mother do you?
CLICK BELOW TO SHARE THIS NOW

P.S.- If you're more of a "thinker" than a "doer", then get my book here, and read about all the other options you have!