Listening to my story may help you know what to expect when you get the call for that big network sitcom audition. Enjoy and Share with those who have the desire too!
If I look familiar to you, it's because I've been doing commercials and stage here in New York for over 15 years full-time.
I've stuck with commercials because I like smiling, and making people laugh. 
For whatever reason, I have been kinda down on playing the "street wise" Latino cop or a "street wise" light-skinned black bad guy, and it just bores me when every Latino/Black character has "the ghetto" as his background, and all of that.
Besides, there are other people who will do a better job at it.
Me?
I'm smart, funny, and I speak Manhattan English.
I went to The Bronx High School of Science, and I write books and own my own online business.
I'm just saying- "Julio's gang member #2" is a bad fit.
It's just not who I want to play, and yet it seems like that's all anyone is writing for my "look".
Now to be clear, if I want to change that, then I should get writing; but that's not what this post is about.
It's about that I went in for my first NETWORK TEST for an ABC Sitcom, and I loved it!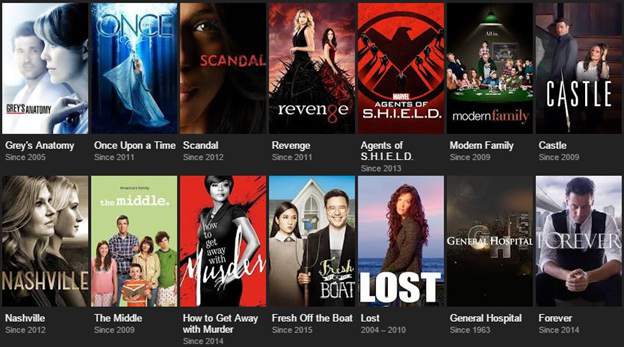 Just like when I got called back for my first national commercial, my family got all excited for me, and I had no idea what to expect.
Now that I've done dozens of commercials, when I don't get called back for one it's like "Hey- WTF?"
But I really went in knowing very little to this experience.
For example- did you know that for sitcoms they negotiate and sign all the contracts BEFORE the final audition?
I had no idea!
I also found out that now I have a "quote"- that's when you have a price tag! Ha!
I was kinda used to getting what the JOB paid- but at this level, it's what YOU are paid.
That's cool, huh?
So, I was very excited when I heard that the casting director at ABC was "looking for me" because she called the only number she had for me- my commercial agents.
When I went in for the first audition, I knew the part was good for me- a boss of a marketing office who was a little sarcastic, but a little dumb too, mixed with a lot of animated enthusiasm.
Kinda like me.

Of course, the actual breakdown for the character was for a 50's Male Caucasian, but hey- I listen to Phish so… close enough.
The truth is that I have on more than one occasion booked the role meant for a caucasian guy, and this smart casting director knew that. 
I stumbled over the lines at first (I'm an improvisor), but then had a really good, fun, funny take. I prefer to make stuff my own rather than try to fit some strange thing. 
I left, and tried to forget about it- she's called me in before, and I had heard nothing.
But then two days later, my commercial agent called again-
"Bones, they want you at ABC for a Network Test"
"Wait- whut?"
So- I suddenly had to call a legit agent who I had been freelancing with and tell her "Um… I need to get a time for ABC for a Pilot… you want the commission on that?"
They were very happy to get that call.
Then I found out that they needed some more stuff-
– Where's your reel?
– What's your quote?
– Do you have a twitter following?
– What NAMES have you been working with?
I was… unprepared.
Of course I have a facebook page that has a lot of fans, but they're all actors!
Who cares about them? 😀
My "quote"? well, see, um….
"If something is worth doing, it's worth doing BADLY at first!"
But this is all great, because you don't know what you don't know, and the only way to learn is to BE THERE.
Of course, I have known for a while now that I should have a more professional reel, and that I should be working on more film and TV.
But this made it hit home.
Anyway, I spent the weekend texting with my agent, and signing contracts in between doing shows for Freestle Repertory Theatre, and doing an event for actors in NYC.
It was very weird.
In fact, when we were negotiating my "price tag", the number that was agreed upon was kinda disappointing.
I remember saying to myself "Gee, That's It? It hardly seems like a lot to live on for a year, but I guess for my first show, I can't expect too much"
I was ok with it, and I knew I could make it work.
Then I found out that what I thought was for the year was actually PER EPISODE.
Much better.
On one hand, I was at a brunch for actors telling people that I have been full-time for 15 years, and that I teach actors how to quit their day jobs.
I often get cornered in these events because people really want to know how I can help them make money without trading their time for it, so they can also be free to pursue the artistic life without worrying about how to pay for it.
I usually just send them to see my video.
But I wasn't very focused on everyone's questions because I was all giddy about my "network test". I kept having crazy dreams of stardom immediately interrupted by nightmarish visions of being thrown out for being a hack.
On the other hand, there were other more experienced actors there who knew it was just another audition. To them, it was just the first in what could be a long line of others.
So, I got my lines down, made some choices (but as an improvisor, can change anything at anytime!) and went to the final audition.
I printed out my handy Pre-Audition Psyche-up page that always works, and MAN it hyped me UP:
"You are there to RESCUE THEM from their boredom!"
"They need what YOU have!"
"They are LUCKY that they are about to get a FREE performance!" etc. etc.
I walked around outside a little before and SANG, skipped around, and thought GOOD thoughts. I went into the bathroom and talked to myself in the mirror!

When I got there I was PUMPED and ready.
The writer and I had a conversation the day before, so I felt like I knew the guy who was face-timing in, but then of course was the camera…
my BEST friend.
They were just putting me on tape for the producers, and that was fine.
I had a great audition, lots of laughs and giggles from everyone, and I felt great.
The writer was thrilled that I could add anything (I'm an improvisor!) right on the spot, so he had fun with me too.
I went home knowing that I had done my best, that I gave them what was available, and that the rest was up to them.
A VICTORY.
There's very little worse than leaving an audition feeling like you didn't get it together, or that you were just terrible.
I called my friends and told them it was a waiting game.
3.
days.
of.
waiting…..
Yikes.
As you know, I didn't get the gig, which is totally fine (professionals know that you gotta play the numbers), but I felt great about the whole process.
BUT THE BIG QUESTION I ALWAYS GET IS:
"HOW CAN I BECOME A FULL-TIME ACTOR TOO?"
I answer that in PART 2:
Wanna know more about me?